Honoring Our HV HEROES! (12 minute version of HV Hero)
Sr. Hannah Klaus, MD, FACOG
Danny Ramirez
Submitted by Lourdes Ramirez
Danny joined the Marines in 1964 he got very ill with high fever and measles causing sterilization and didn't know it at the time. We were married in 1968 we wanted a large family. Doctors told us we could never conceive. We prayed daily for a child never losing hope. After 10 years we conceived! Now we have three precious children, one in heaven by miscarriage. Danny my HV Hero has given me what no other person on earth has.. our three children. With God all things are possible.Our 50th wedding anniversary will be in October. Love never fails! Lourdes
Bishop Mark J. Seitz, D.D.
Submitted by Nydia P. Correa
Bishop Seitz encompasses every sense of the words "Humanae Vitae Hero". His profound sense of faith, compassion, and mercy towards all that evolves around the sanctity of life, has served as an inspiration not only to me… not only to our ministry… not only to our El Paso community… not only to our Lone Star State… not only to our Great Nation… but all the way to our International Brothers and Sisters.
The scope of Bishop's work extends FAR beyond my knowledge but from the very start of his of his assignment to our diocese, he has been a STRONG supporter of our Pregnancy Resource Medical Center, and in particular, our effort in providing and educating our community in Natural Family Planning and Theology of the Body. He also spear-headed the efforts to organize the doctors in our city to form a chapter of the Catholic Medical Association (CMA). Their first meeting was to educate them on Natural Family Planning and the challenges that are faced. Additionally, he serves on the board of TOBET (Theology of the Body Evangelization Team) that is based in Dallas, Texas and is currently developing a curriculum and books to promote in the school systems.
A true advocate of immigrants and life, he once stated: "The most shameful border of all is the one we have created between the child in the womb and the one out of the womb". I'm sure that Blessed Pope Paul VI himself is smiling down from heaven knowing that this faithful Shepherd is following in his footsteps, leading the flock through the path of true love, as taught in the teachings of Humanae Vitae.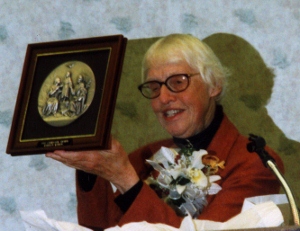 Evelyn Eaton, PhD
Submitted by Therese T. Maes
Evelyn Eaton, PHD, the daughter of a Jewish Father and an Episcopalian Mother, fell in love with a young German student she met at
University. A Catholic, the young man knew his family would not accept her, so he asked her if she might consider the Catholic Faith. They agreed to meet with a priest friend of his, but before their love could grow, Hitler's onslaught against the Jewish people surfaced, and they were forced to go their separate ways. Ah, how Good is the Good God, for Evelyn found herself drawn back to the priest and
she became a convert to Catholicism.In time, she joined a lay order of women in the Church where she dedicated her life to service wherever she was needed. Her PHD was in Sociology but she undertook further instruction in Theology and Philosophy leading her to become the first woman to teach in a Catholic Seminary: in China of all places! We were blessed to know her when she was assigned to the Archdiocese of San Francisco to liaise with the Archbishops and the fledgling NFP groups forming around the time of the publication of Humanae Vitae. A generous, loving woman, she anonymously funded various persons to attend NFP Courses. She also attended the first Natural Family Planning Practitioner Course under the aegis of Dr. Tom Hilgers and his staff in Omaha, becoming an NFPP teacher in the Archdiocese of San Francisco.
Evelyn's gentle smile and deep spiritual wisdom endeared her to us all. RIP Our Dear Evelyn.
Suzanne Regul, MD
Submitted by Therese T. Maes
Suzanne knew from an early age that she wanted to be a doctor and join her uncle, a physician. All that changed when she decided in 1962 to apply for an Internship at St. Mary's Hospital in San Francisco. She was accepted and spent a year honing her skills in various medical aspects.
The final three-month tutelage in Obstetrics and Gynecology with Dr. Howard Herning convinced her to pursue that facet of medicine. In the meantime, Suzanne met Tom Regul in San Francisco, and in1964 they began married life living in San Jose, CA.
Having completed her internship, Suzanne then applied to Valley Medical Center in San Jose, CA and became the first woman accepted as an Ob-Gyn resident. By 1973, Roe v. Wade became the Law of the Land. Originally, medical practice was to send any woman seeking an abortion before a panel of physicians. Suzanne sat on those panels but made it clear to the Head of Residency that she was opposed to abortion and would not facilitate or assist in any abortions. Surprisingly, the Chief Resident accepted her stance, even assuring her later that he admired her for what she believed.
Residency completed, she opened an Ob-Gyn office in her home, complete with a waiting room, an exam room, and a lab. About this time, the Daughters of Charity had begun to envision a facility, the Center for Life, offering maternity care to the under-served population of the area. NFP was to be part of the medical services and they later sponsored Suzanne's education with Dr. Tom Hilgers and his staff in Omaha to become a medical consultant.
At the same time, St. Mary's Hospital in San Francisco, under the guidance of Howard Herning, M.D., opened an NFP Center staffed by Sr. Mary Kilgariff, S.M., Kathy and John Hamlon, as well as Margarita Mendoza, NFPP. Soon other Dioceses in the Bay Area also wanted to provide NFP services. During her tenure at the Center for Life, Suzanne was a true champion of Natural Family Planning, always willing to work with the practitioners of NFP. She was the medical expert that we could always call on as a trusted consultant for difficult cases.
Thank you, Suzanne, for your unflagging support of the NFP mission!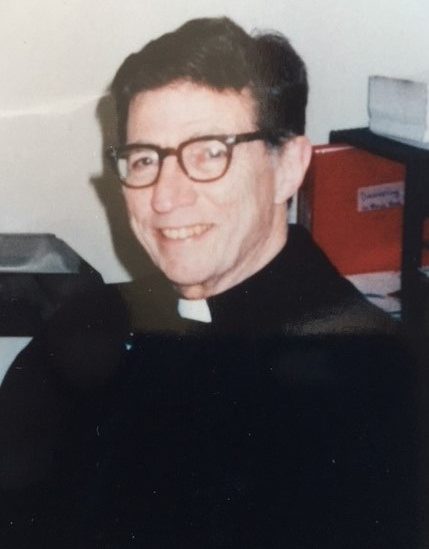 M.A. Calegari, S.J.
Submitted by Therese T. Maes
It's difficult to choose among the many persons who deserve recognition as staunch supporters of Humanae Vitae (HV), for God has blessed us with great Popes, great Priests, great Doctors and Persons of Science like Lyn and John Billings, Dr. Howard Herning, Dr. Bill Walsh, Dr. Tom Hilgers, Dr. Suzanne Regul to name a few. He has also blessed us with dedicated Teachers like Evelyn Eaton, PHD. 
Needs must choose, however, so I offer you the following:
M. A. Calegari, S.J. a teacher at Brophy High School in Phoenix, Arizona for 24 yrs. Multi-lingual and possessed of an eidetic memory, he translated HV from the Italian, amassed a tremendous library in French, English, Italian and Latin on the different methods of NFP, as well as tapes, journal articles, medical studies, marriage and family life subjects: his interests were encyclopedic. Fr. Marc spent  countless hours visiting his friends throughout the States and Europe, spreading the Good News of NFP and making himself available whenever and wherever needed.
Fr. Marc once described this mission as a "Vocation within a Vocation", namely to foster great marriages. When Fr. Marc died in 1992 at the young age of 62, his obituary said it best: "He was aware of the controversy this mission would engender, but he spoke and acted the prophet and left himself open to the consequences."
RIP, Mon Pere.
Kimberly and Scott Hahn
Submitted by Martha Elena Soto Rojas
Las publicaciones de los esposos Hahn, son un ejemplo de vida. Ellos eran protestantes, Scott conoció la Humanae Vitae y se dió cuenta de la importancia de esta encíclica; él se con convirtió primero a la Iglesia Católica por la riqueza del conocimiento que adquirió con esta encíclica, y unos años más tarde lo hizo su esposa Kimberly. Además de sus publicaciones, entre las que se encuentra "Roma, dulce hogar", son muy reconocidos por las conferencias que ofrecen sobre la familia y la planificación familiar natural. Tienen 6 hijos, uno de ellos es sacerdote. Recomiendo sus publicaciones a las parejas que buscan ayuda con el Modelo Creighton y la Naprotechnology.
Therese T. Maes
Submitted by Sheila St. John
Terry Maes
and her husband Jose epitomize the dedication, work, and faithfulness to NFP of HV HEROES and  are true pioneers in the field of NFP in California.
Terry and Jose first began teaching NFP in 1975 at O'Connor Hospital in San Jose. When the Center for Life opened at O'Connor, they were then invited to provide NFP services there.Their training and exposure to NFP was broad based, having been educated in the scientific and philosophical basis of NFP from such diverse and incredible sources as the Drs. Billings, Dr. Howard Herning, Dr. George Maloof, and Fr. Calegari, and having supplemented their formation at every opportunity, attending workshops in Collegeville, Los Angeles, and Portland. This broad experience formed the early foundation for their program, and continued to inspire their perspective throughout their professional involvement in NFP.
In 1978 Terry was a student in the first Practitioner class offered by Dr. Tom Hilgers in the Creighton Model, later to become the FertilityCare System. In the subsequent year, she was a participant in the first Educator class, expanding her services to include not only training couples to use NFP, but now also training teachers of the method as well. She in fact was the mentor and educator for many of the early generation of Creighton Model teachers in California, and I first met Terry as a student in her first program in California to train Creighton Model Practitioners.
In her position as Family Life Director for the Diocese of San Jose, she successfully integrated NFP into marriage preparation, and during her tenure there it was expected and required that anyone preparing for marriage in the Diocese of San Jose would be provided an introduction to Natural Family Planning during their formation process, a policy that continues today for that region.
While serving as Family Life Director of the Diocese of San Jose, Terry pursued a dream of building a statewide coalition of NFP users, providers, clergy, physicians, and advocates to provide mutual support, and unite efforts to advocate for NFP throughout the state. CANFP was born! Terry brought together the pioneers of NFP in California and together that founding board built, under Terry's guidance, the organization that held its first statewide conference in 1993. She served as the first president of CANFP, and has remained on the Advisory Board since retiring from the Executive Board. Her vision for an organization that unites those using, providing, and advocating for the variety of legitimate models of NFP throughout the state has remained the character of CANFP, and the strong foundation she formed has sustained it over two decades of change and growth.
Jose and Terry have been a team in their joint service to NFP, from the early days pioneering new programs, to the role of advisers to the next generation of advocates. And I am among the many that consider Terry a mentor, friend, example, and HV HERO!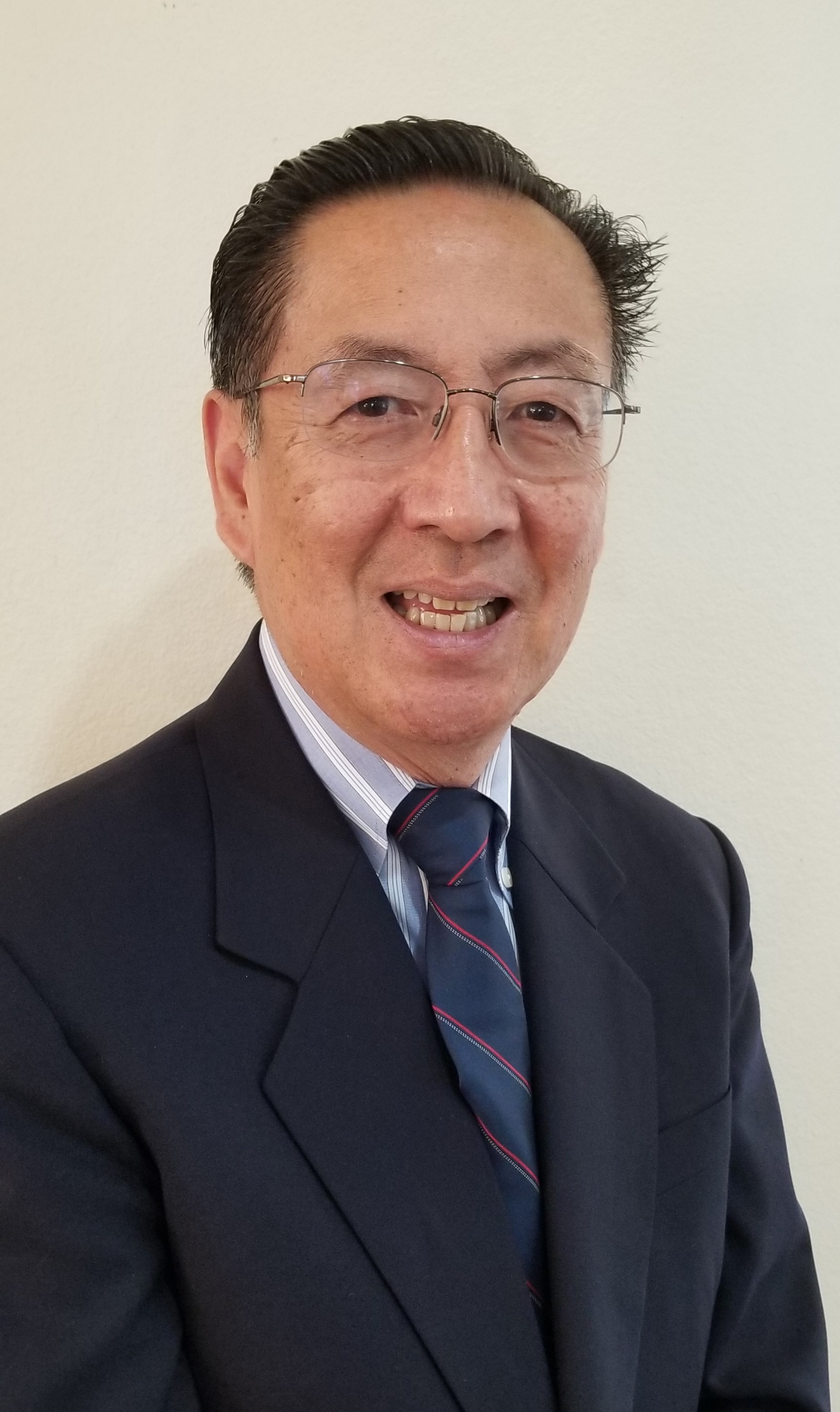 Dr. Henry Ng
Submitted by Teresa Rauch
Dr. Henry Ng came into our lives right after we found out we were expecting our first child. We'd already been made fun of for using NFP by a gynecologist and were anticipating further culture clashes with the OB/GYN department as the pregnancy progressed. I was working for a pro-life education organization and attended a seminar on adoption for work. A doctor in the audience stated that he was often the one breaking the news to young women that they were pregnant and he encouraged them to adopt if they were disinclined to parent. I zeroed in on him after the presentation and asked if he knew any pro-life, NFP-friendly doctors within Kaiser Permanente. To my joy, he said HE was a Kaiser doctor and his panel was full but he'd take me as a patient. He took care of me through three pregnancies and took my babies as his patients as well. He is the kind of doctor whose support staff love him and take their own kids to him as patients. As the father of four kids, he also has the parent perspective to share that helped my husband and me so much as we got started with parenting.
We soon found there is a lot more to Dr. Ng than just taking care of his own patients and kids though.
In 2014, the chastity fellowship group for which I was president of the board of directors was asked by the Diocese to organize parent-child chastity retreats for middle-schoolers and their parents (mother-daughter, father-son, separately). The group that had been doing this work for the previous 17 years was ready to pass the baton. I asked Dr. Ng if he would provide the "medical talk" for the fathers and sons. He readily agreed, and then I learned he had been doing this work for about 6 or 7 years with the previous group! He did such a great job addressing puberty, human sexuality, and our Catholic approach to it, including NFP, that on our evaluations, some participants actually picked his talk as their favorite. Surprising, as we had all pegged it as the "necessary, awkward talk", complete with diagrams. He also helped extend an extra warm welcome to a family in which the dad was not Catholic. When her husband refused to attend, the mom asked to go between her son's side of the retreat and her daughter's, so I asked Dr. Ng to reach out to the boy for the parts of the retreat when he'd have no parent there. Miraculously, the father changed his mind at the last minute and came, and so Dr. Ng made the man feel welcome, talked about topics of mutual interest, and helped him feel more comfortable.
Oh, but it doesn't stop there. Dr. Ng also, for many years, volunteered on a panel presentation given to the freshman class each year at our local all boys' Catholic high school. The focus was helping the boys learn about our Catholic approach to sexuality, and Dr. Ng brought the medical expertise, including giving some information about NFP for them to think about.
Additionally, Dr. Ng would sometimes take time to go on a medical mission. He shared that he purposefully chose a non-Catholic Christian organization so that he could witness to his Catholic faith to the other doctors in addition to providing much-needed care for the poor.
It doesn't end there either! In 2001, Dr. Ng brought to Kaiser for a presentation: a nurse and NFP instructor from the Diocese, three couples who used NFP, and Dr. Michael Zinaman, a renowned gynecological endocrinologist from Washington D.C. who had been part of an international study on NFP through Georgetown University. This presentation was attended by about 150 Kaiser doctors in Family Medicine and OB/GYN. The doctors were able to hear from Dr. Michael Zinaman the medical basis behind NFP, and then from the nurse/NFP instructor and the couples how it works and how well it works, especially as compared to previous methods the couples had tried. The attendees were able to ask questions and were given more information to take with them. It was very well received and several of the doctors in attendance mentioned that it was the first time they had ever heard a medical presentation on NFP. An article was published in our Diocesan newspaper noting this successful event.
From the perspective of a Kaiser patient, I think there was a gradual institutional change because of this presentation. In 2007 and 2008, around my first pregnancy, my husband and I were mocked and chided for using NFP by medical personnel. While I was recovering from birth, we were told by a gynecologist, "ugh, at least use a condom." Slowly, we started seeing a change in the pregnancy literature, with "fertility awareness" being included as a legitimate method for birth regulation. By 2015, while I was in the hospital recovering after birth, the gynecologist who came to question me about birth control responded very positively when I said we use NFP. She said, "NFP is wonderful. If it works for you, keep using it."
Now retired, Dr. Ng continues to be active in his parish and with his children. We are so thankful to God for his presence in our lives and for all that he has done to foster a culture of life both within the Church and in the secular arena.
Chiara Corbella Petrillo
Submitted by Jan Becher
Chiara Corbella Petrillo, mother of three children, died young at twenty-eight. This beautiful mother and her husband lost two children just thirty minutes after having been born, so we can only imagine their delight (and yes, also their trepidation) to discover that she was pregnant a third time. Tragically, at the same time they learned that Chiara had cancer.
She refused to receive medical treatments that might have saved her life because Chiara was unwilling to do anything to put her unborn child's life at risk. As the cancer continued to eat away at her body, Chiara suffered excruciatingly. At the end, she could neither speak nor see clearly. In an article published in Catholic News Agency, Maggie Maslak wrote, "Chiara died on June 13, 2012 at home in her wedding gown, surrounded by her family and friends. Although her earthly life was over, Chiara would continue to be a witness to joy."
I pray God that the knowledge of this saintly woman's witness to joy and to life will be spread far and wide, and that the cause for her canonization progress swiftly. For more information about her life, you can read about it in the Sophia Institute Press book, Chiara Corbella Petrillo: A Witness to Joy. (https://www.catholicnewsagency.com/news/a-saint-for-our-times-the-inspiring-story-of-chiara-corbella-petrillo-27329)
Maslak quotes the authors of the book:
Chiara was not "an extraordinary young woman, in a way that makes her different from us." Rather, she struggled with many human fears and anxieties, especially with thoughts of pain, vomiting, and purgatory. "She had the same questions that we have, the same objections and struggles, the same fears." What made her different was her "capacity to cast everything on the Father, to welcome the grace needed for whatever step she had to make."
Who cannot take heart in the courage of this amazing woman to persevere in times of adversity?
St. Gianna Beretta Molla
Submitted by Jan Becher
St. Gianna Beretta Molla was the tenth of thirteen children born to a warm, loving Italian family in 1922. Gianna lived her life caring for so many people, especially mothers, babies, the elderly, and the poor. She became a pediatrician, an active member of Catholic Action and the St. Vincent de Paul Society, and a devoted wife and mother.
When Gianna became pregnant with her fourth child in 1961, her doctors discovered she had a fibroma in her uterus. The doctors said that she could have an abortion that would save her life and even make it possible for her to have more children. Gianna was not, however, willing to sacrifice the new life in her womb. She directed her physicians to do everything they could to save her child's life. She told her husband, "If you must decide between me and the child, do not hesitate: choose the child. I insist on it. Save him."
Gianna was willing to suffer greatly herself, but she begged God to spare her unborn child any pain during delivery. This prayer was answered when little Gianna Emanuela was born by Caesarean section on April 21, 1962. St. Gianna died just a week later, at the age of 39.
I was 45 years old when I delivered my eighth child by C-section on April 26. It was easy for my husband and me to choose her names: Gianna for St. Gianna and Rose for the Blessed Virgin Mary, Mystical Rose. We call her our "Italian rose" in honor of her namesakes and patrons. May God send us more such heroic mothers as St. Gianna and the Blessed Virgin Mary were who witness to life with such eloquence!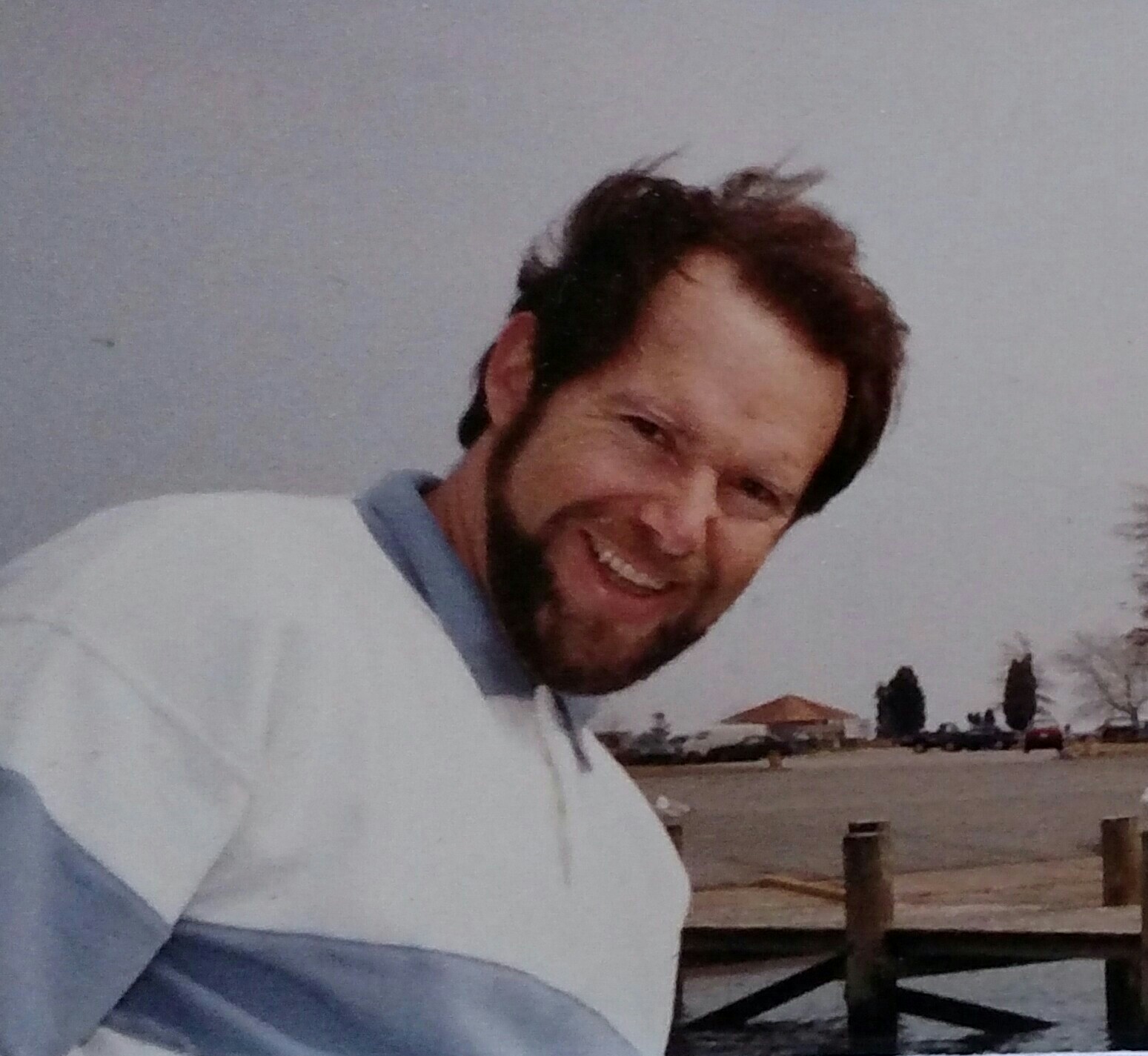 Steve Mosher
Submitted by Susan Lindberg
Steve Mosher is my hero. He is always there to lend a hand wherever needed. He's a faithful man of God always ready and willing to protect the innocent. I've known Steve all my life. He was my go to for any problem growing up and also as a young adult. In my struggles with carrying my cross whatever it has been, I could reach out to Steve and be given comfort and inspiration to keep moving forward.
Joan Nolan is a Creighton FertilityCare Practitioner, mother of 7, 3rd order Carmelite and trained-spiritual director. Joan personally embodies the teachings of Humanae Vitae in her own life and marriage. She has dedicated her life to helping others recognize its beauty and value and to putting in place the practical resources that allow couples to live out this teaching.
For the past 20 years, she has worked tirelessly in New York state to help meet the needs of Catholic women and families trying to live out the teachings of Humanae Vitae.
She is the co-founder and Executive Director of the John Paul II Center for Women, an organization dedicated to promoting the Catholic Church's teachings regarding the dignity of women, the meaning of human sexuality and human relationships, the beauty of natural family planning alternatives, the need for authentically Catholic reproductive health care options, and the importance of Catholic medical ethics.
She is also the co-founder of the National Gianna Center for Women's Health and Fertility, a national network of women's medical clinics dedicated to providing reproductive health care in line with Catholic teaching.
Thank you, Joan, for your tireless service to the people of God!
Professor Janet Smith, PhD
Submitted by KC Schnitker
How happy I am to have this opportunity to honor and submit Professor Janet Smith as an HV HERO. I am quite certain there have been thousands of conversions thanks to her generous work in explaining, teaching and promoting Humanae Vitae. Her CD, "Contraception, Why Not?" assisted my husband and I in embracing the teachings of the Church on marriage. Our spiritual life, married life and family life have been immeasurably enriched! I have passed out hundreds of her CD's since and consider it to be an invaluable resource in my work as an NFP instructor. The Church not only has good news, it's got GREAT news! Thank you Dr. Janet Smith for helping us to see that!!! God bless you!!!
Professor Janet Smith, PhD
Submitted by Jan Becher
My Humanae Vitae hero is someone everyone at the HV50 conference will recognize. It's Janet Smith.
Most of the photos you see of Janet at these sorts of conferences are very professional, so I have chosen some pictures I have that capture the fun-loving, playful side of this wonderful woman. One photo shows Janet taking a break on a bicycle day trip in northern Pennsylvania, and in another she is wearing a slicker in a boat at the foot of Niagara Falls. Yet another photo captures Janet as she was back in the Notre Dame years, holding a mutual friend's baby. The last one was taken at my graduation party (what fun times we had!) and in the foreground you see the back of Bishop John Michael D'Arcy, R.I.P. Janet loves and enjoys life to the full in so many ways and is a blessing to more people than she even knows about.
God used Janet to teach me the truth about contraception back in 1983 when we were both at the University of Notre Dame. She was a professor in the Program of Liberal Studies and I was an older student. We were chatting over dinner one night when I asked her what texts she would be using to teach the Ethics course that I had signed up for. She mentioned many texts that I had anticipated (such as Aristotle's Nichomachean Ethics), but I was surprised to hear that we would be reading some obscure Church document entitled Humanae Vitae.
When she told me it was about birth control, one of many moral issues we would study throughout the course, I blithely said, "What's the issue? If you're responsible, you use birth control; if you're not, you don't." (As a footnote, let me be clear that I was not a Catholic at that point — Janet was to be instrumental in my conversion almost two years later, but at that time I was still searching for the Truth.) Janet told me that at the beginning of the course most of the students would agree with me, but that by the end approximately two-thirds of those same students would have been converted to the Church's timeless teaching on human sexuality. She was so convinced that she was right that she wagered a pizza on it. Do I need to say it? I had to buy her a pizza at the end of the year. She is a master at engaging inquiring minds in lively discussion. That, coupled with the desire to pursue truth wherever it leads, made her a force for life that was very compelling.
While I was a student at Notre Dame, Janet also founded a place for women to go for free pregnancy testing, counseling on the reality of human development in the womb, and for support in general for the clients. I recall how Janet was thrilled to have been able to find a house right across from the Planned Parenthood clinic in town. She delighted in the fact that the Planned Parenthood building looked institutional and cold, whereas the "Women's Care Center" was an adorable and welcoming house. Janet painted her Care Center a cheerful blue with white trim and even planted flowers out front. How she fussed over those flowers, and yet she often commented to me that she never thought she would be someone who was opening a pregnancy care center. But that's the sort of thing that Janet did: Her radical openness to life rendered her open to doing whatever was God's will for her to do, from opening up my eyes to the beauty and goodness of life to opening up a pregnancy care center! Never mind that she had no real idea what she was doing. It needed to be done, no one else was doing it, and that was enough for Janet.
Another memory I have of my time with Janet at Notre Dame was listening to her "practice" her talks in front of me. I was one of the first people to hear her now-famous "Contraception, Why Not?" talk. I am blessed in that Janet is the godmother of my oldest son, and in some of her later talks she mentions him having asked me, "May I watch that video of Godmama Janet called, 'Contractions, Why Not?'"
Fast forward to today: My husband of thirty-two years and I have eight children and five grandchildren. I am so very happy that God put Janet Smith in my life thirty-five years ago and taught me about the beauty of being open to life within the context of a loving and indissoluble marriage. I will be forever grateful to her for opening the door for me to the beautiful document Humanae Vitae. God bless you, Janet!
Professor Janet Smith, PhD
Submitted by Sr. Pamela Volland
Dr. Smith has stood strong and faithful to Church teaching for so many years when it was challenged on so many fronts. She has been a real warrior in the line of battle for the triumph of truth. Her clear explanations have given confidence to those of us who struggle on in other areas of the world. I live in China where most have never heard of Humanae Vitae. I thank God for Janet and pray that the Lord will continue to give her abundant blessings.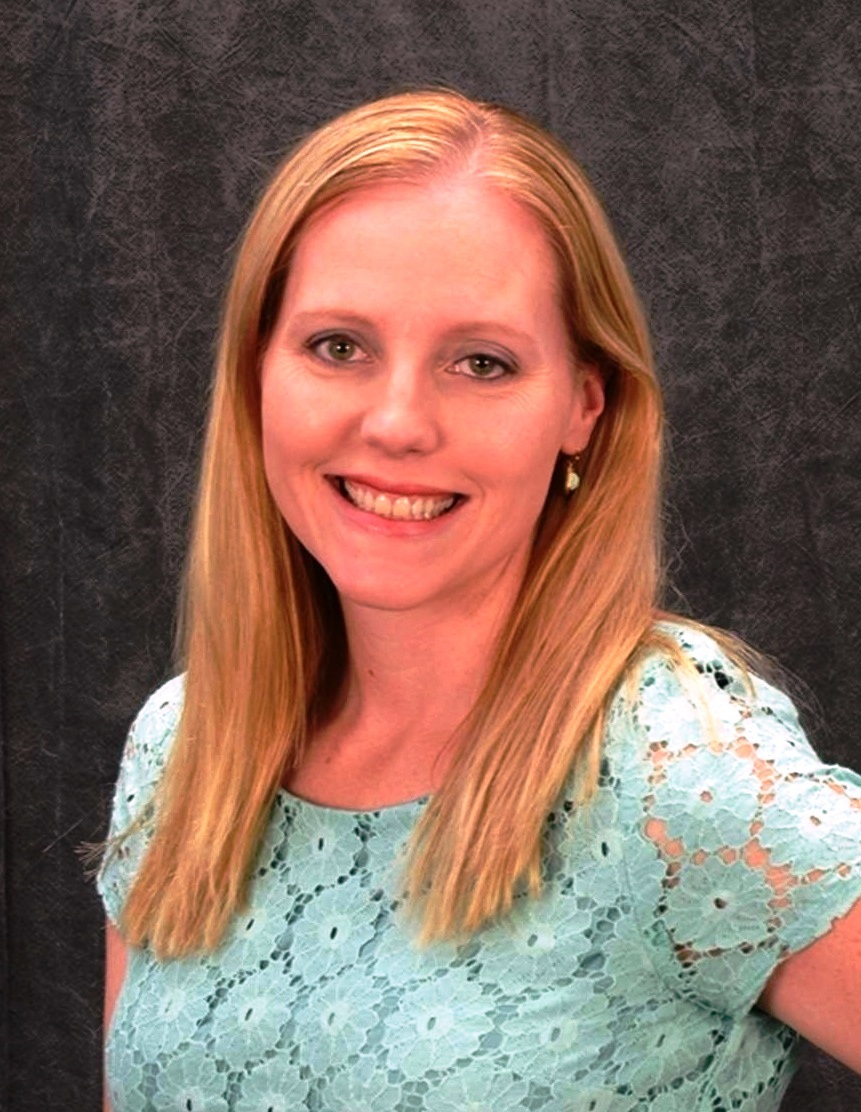 Amie Holmes, MD
Submitted by Cassandra Gamez
I used to think that I always had good OB/GYN doctors until I met Dr. Holmes. My husband and I have one son that was conceived by Clomid prescribed by my previous OB/GYN. Prior to my son's pregnancy, I had one miscarriage and two more after my son was born. Working with my Certified FertilityCare Practitioner, she explained how seeing Dr. Holmes might help prevent miscarriages or at least get answers as to why this might be happening.
When my husband and I first met Dr. Holmes, we were completely blown away at how much time she spent with us and how caring she is. Her level of care is second to none with any doctor I have seen. She genuinely cares about her patients. And the best part is that her philosophy isn't to conduct IVF or any other intrusive procedures to get pregnant. Again, I was just blown away with the plan she put in place for getting a baseline on what was happening with my body. That first day she diagnosed me with PCOS and later confirmed I had a uterine infection. I FINALLY had answers for why I had the symptoms that I had. No other doctor that I ever saw before Dr. Holmes performed any of the tests or examinations she did to explain my symptoms. Again, I'm just blown away by the amount of care and intelligence this woman has to treat our bodies with respect. We're still not finished working with Dr. Holmes, but I am extremely hopeful that our next pregnancy will go full-term. If it does not, then Dr. Holmes will be there for us to help find solutions for a successful pregnancy
Howard Herning, MD
Submitted by Sheila St. John
Dr. Howard Herning was a pioneer in Natural Family Family Planning in California. An OB/GYN in San Francisco, he sought out the latest information to offer his patients, travelling to learn from the Billings of their work, and Dr. Thomas Hilgers, when he began his research and NFP system development. He worked with other pioneers in the Bay Area, bringing this information to many, and spreading availability of modern NFP where it never before had been offered. He was a mentor to many in the NFP community in California, and was honored for his contributions and leadership with the very first Calegari Award, to honor those who have contributed in a significant way to the development of NFP in California. He was a great medical resource to his patients, and generous with his time and compassion to those who reached out to him because they lacked such expert women's care in their own communities. He was a beloved friend and colleague, and an example for many, of the faithful response of a physician to the call in Humane Vitae to medical professionals. He served on the Advisory Board of the California Association of Natural Family Planning from the beginning, until his death in 2016, and is remembered fondly by the many families he impacted through his medical practice, and honorable and faithful personal and professional life.
Submitted by Dr. Karen Poehailos
I first met Stella in the 1990's when I was living in the Diocese of Harrisburg PA where she was NFP coordinator. It was there that I learned to use NFP and then realized the Church's call to not prescribe contraception in my practice. I didn't know where to turn to get advice on how to do this, and I was referred to her by my NFP teacher. She was a great source of support for me personally and professionally. After I moved to Virginia, she assisted me when I needed to learn how to teach NFP given the lack of teachers in our diocese. Though it didn't benefit her Diocesan program directly, she then worked with me so I could train local instructors and spread the good news. Stella was instrumental in helping our Richmond Diocese become a USCCB endorsed Diocesan Program–again going beyond the call of duty. I also considered her a great mentor and friend. Sadly, she died in April 2015. I trust she is interceding from us from above and is celebrating this anniversary with us.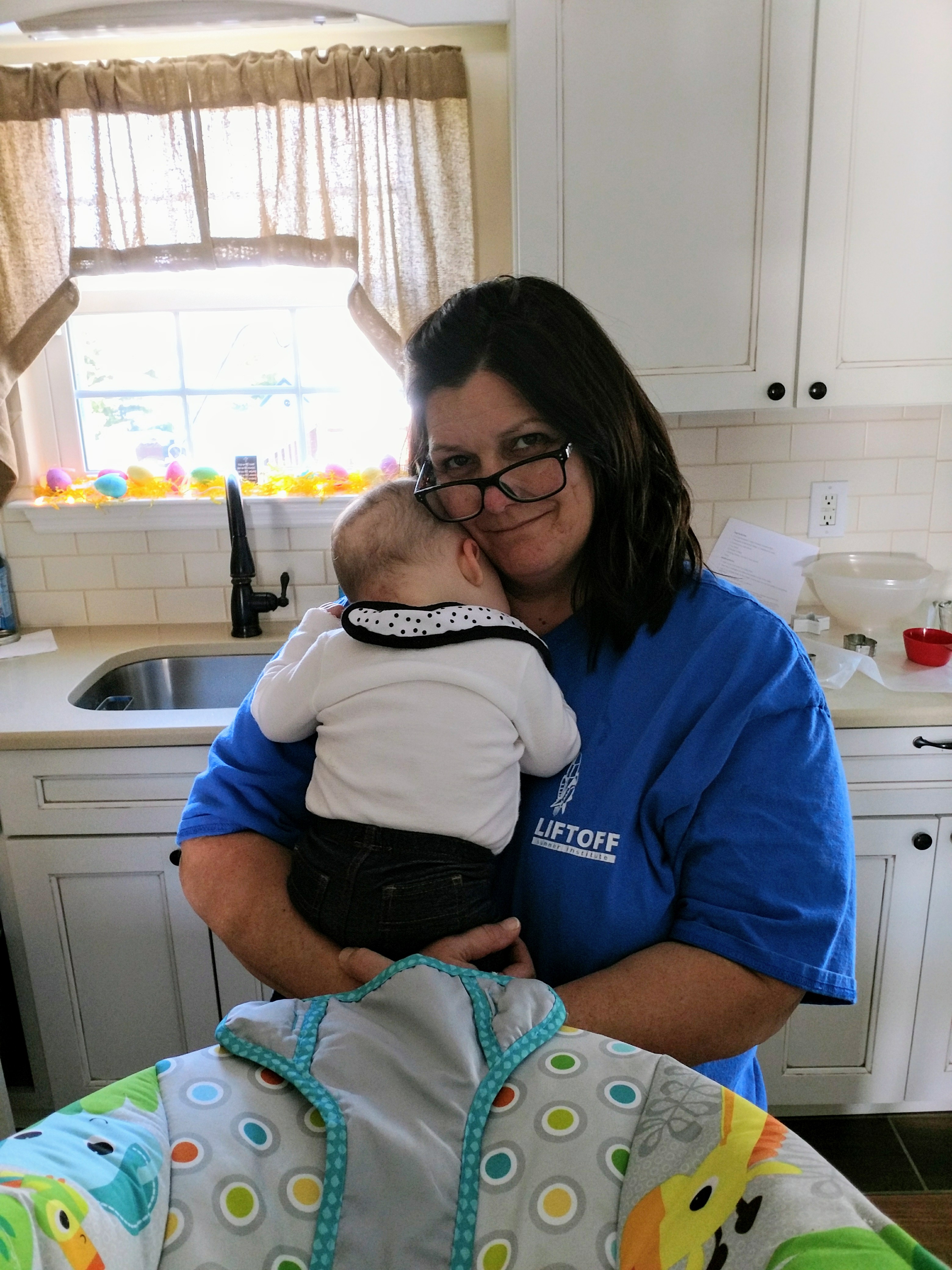 Jayne Mitchell-Werbrich
Submitted by Timothy Werbrich
Jayne is a registered nurse who, in her short time working at Planned Parenthood in Delaware, became a whistle-blower for the unsafe and unsanitary conditions there and helped spotlight the issues that were behind closed doors at Planned Parenthood.
Since that time, Jayne has become a practitioner with the Creighton Model of FertilityCare and NaPro Technology. She has helped a number of women become pregnant when they had not been able to do so, including her daughter-in-law. (The picture is of Jayne holding her first granddaughter, Viviann, who was conceived through the help of the Creighton Model).
Jayne volunteers at 2 pregnancy centers (Dover, DE and Elkton, MD) helping women with Natural Family Planning. Jayne also is an on-call nurse twice monthly for the abortion reversal pill hotline. She has helped many women maintain their pregnancy and have healthy babies after they have had second thoughts after taking the abortion pill.
Her selfless dedication to women's and babies' heath s is inspiring to me.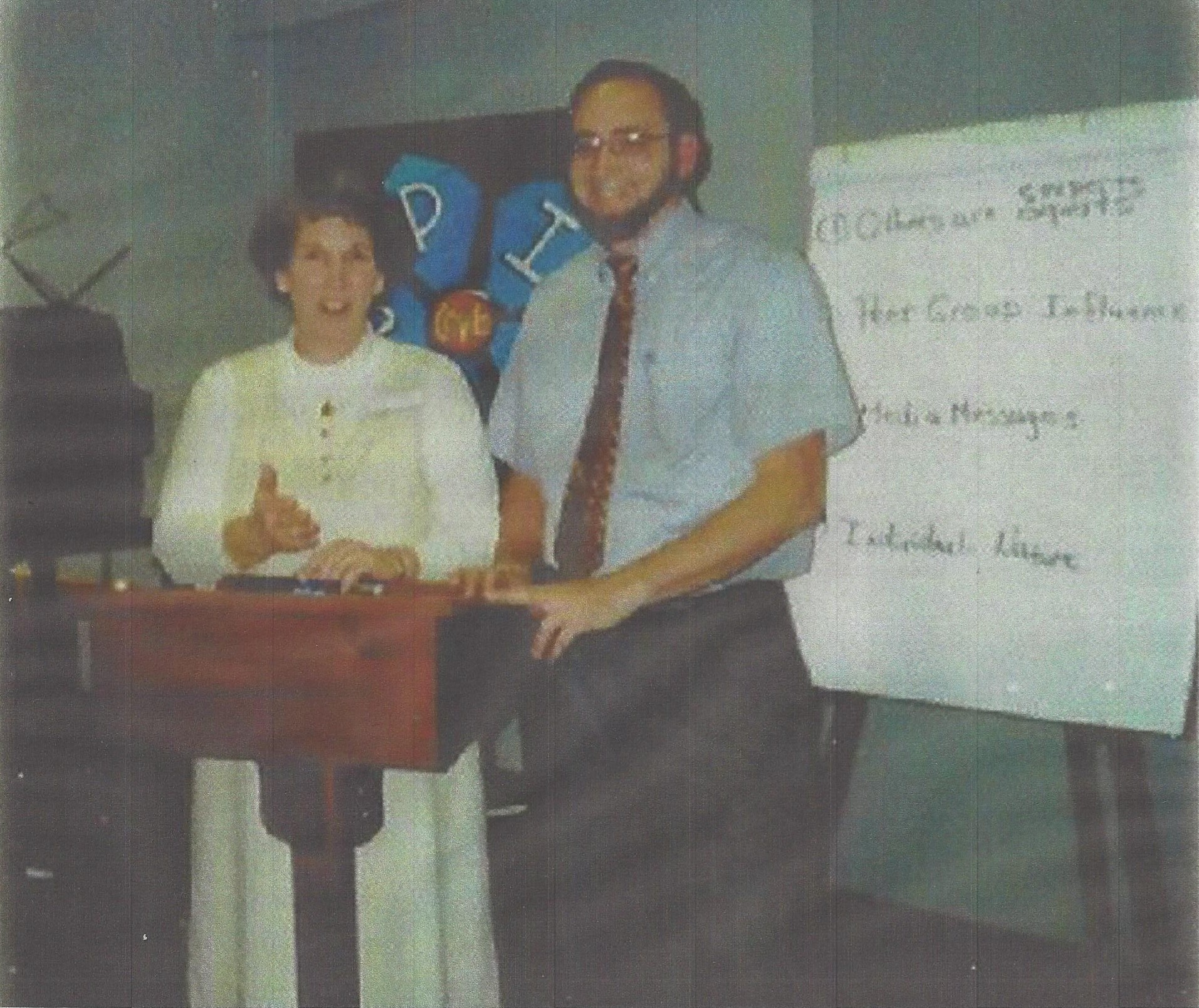 Ann & Bob Nerbun
Submitted by Nancy McGrath
This couple had trained as Creighton Model Practitioners years ago. When they realized that talking to couples as they were getting married about the Church's teaching was too late, they began a journey with others to establish what is now known as "Family Honor". It is a chastity education course for parents and their youth. Family Honor is now celebrating 30 years and has programs around the world.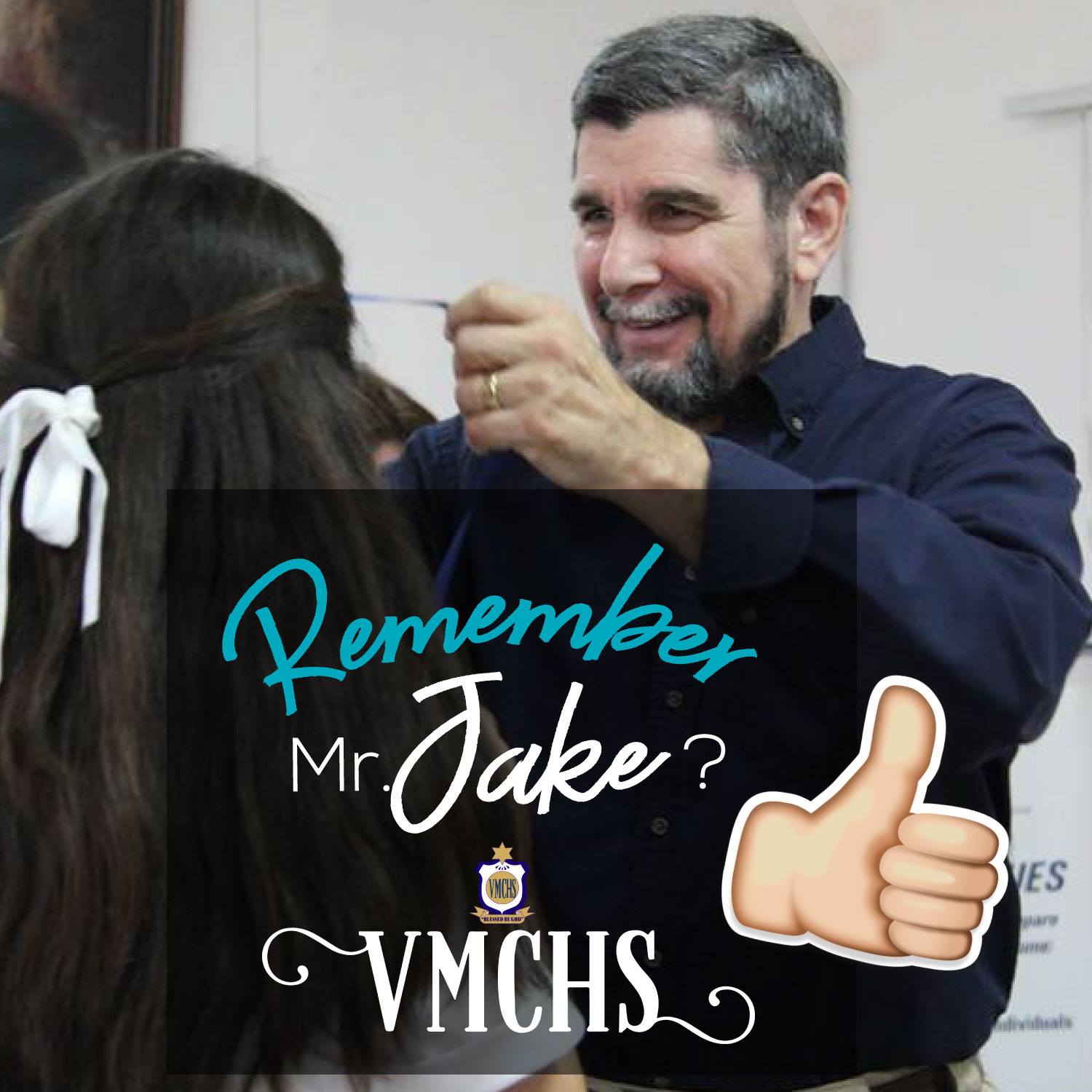 Dennis Jacobelli
Submitted by Fr. Edward Horning
Dennis Jacobelli has taught at Catholic High School for close to 40 years – teaching the theology of the body, natural family planning and the full plenitude of Church teaching… Lots of generations of well formed young people. Dedication and patience on behalf of "Mr. Jake"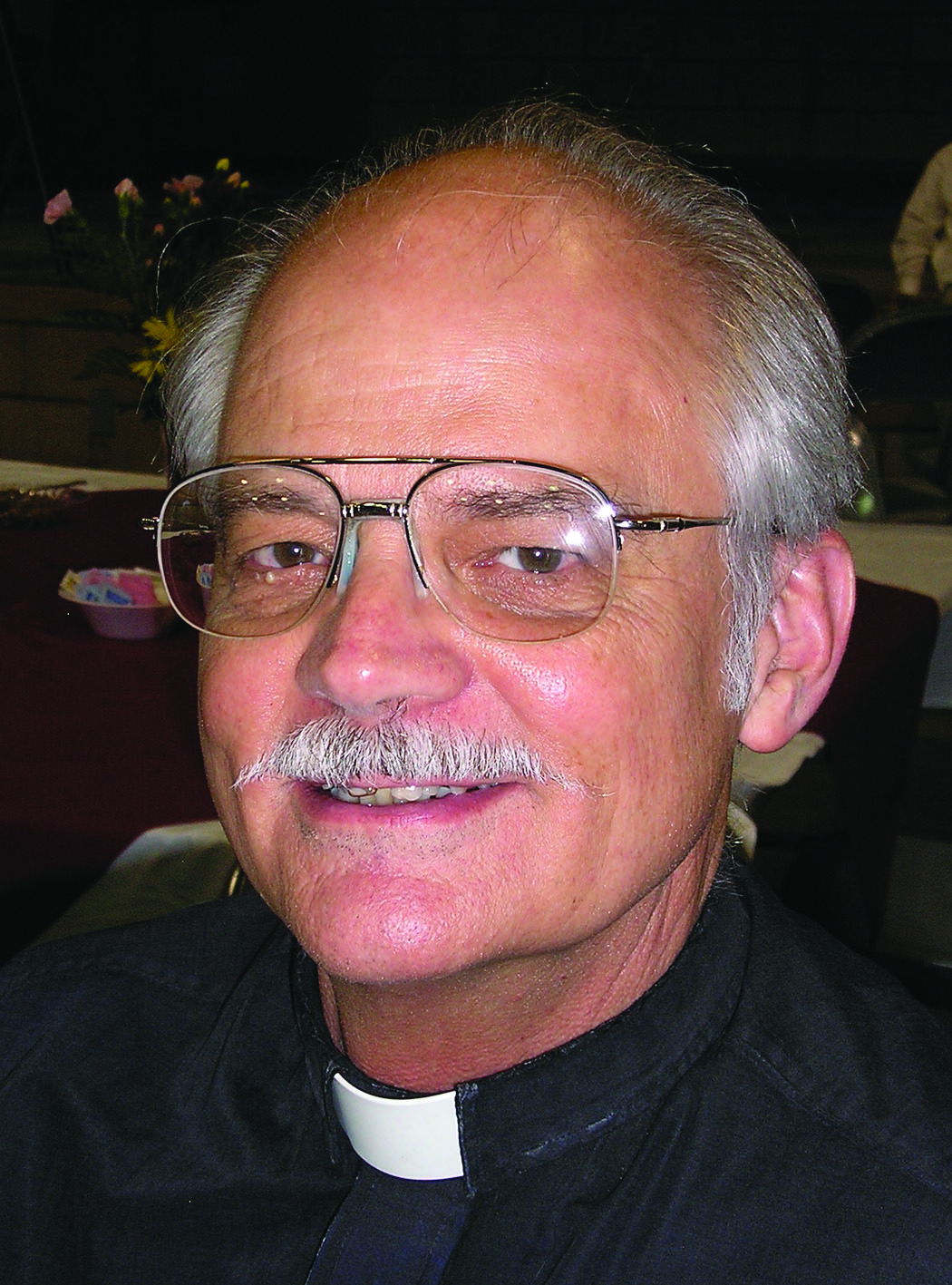 Fr. Larry Toschi, OSJ
Submitted by Juanita & Javier Rivera
Fr. Larry, our HV Hero, has influenced us in a special way for 38 of our 41 years of marriage. He was the one whom God sent to us early in our marriage to support and encourage us as we embarked on an NFP journey we did not understand or embrace. Fr. Larry has spoken to us and taught us about the truth and meaning of our human sexuality and about openness to God's Plan for marriage and family. God saved our marriage and restored our broken souls through the love and prayers of this holy priest who continues to promote and proclaim God's truth at Our Lady of Guadalupe Church in Bakersfield, CA. Through the intercession and spirituality of the Holy Spouses, Joseph and Mary, an NFP course is one of the requirements for all engaged couples to complete. May God continue to bless our very dear friend and HV Hero, Fr. Larry Toschi, OSJ. We are so blessed to have Fr. Larry in our parish and in our lives!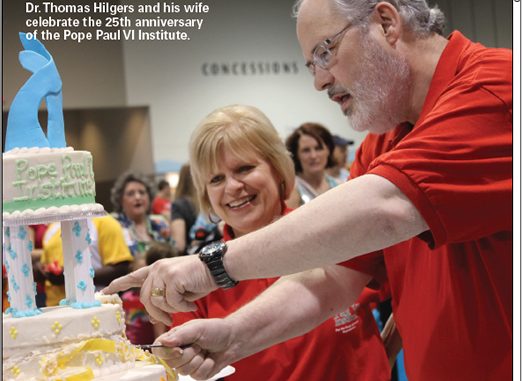 Dr. Thomas & Susan Hilgers
Submitted by Barbara Rose
Dr. Hilgers is a medical visionary who is the founder and director of the Pope Paul VI Institute for the Study of Human Reproduction in Omaha, Nebraska. As a medical student in 1968, he read the landmark encyclical and shared how it truly resonated with him. It was this man of science and of faith who heard the Holy Father's call, particularly this paragraph: "We wish now to express our encouragement to men of science, who can considerably advance the welfare of marriage and the family, along with peace of conscience, if by pooling their efforts they labor to explain more thoroughly the various conditions favoring a proper regulation of births. It is particularly desirable that, according to the wish already expressed by Pope Pius XII, medical science succeed in providing a sufficiently secure basis for a regulation of birth, founded on the observance of natural rhythms. In this way, scientists and especially Catholic scientists will contribute to demonstrate in actual fact that, as the Church teaches, "a true contradiction cannot exist between the divine laws pertaining to the transmission of life and those pertaining to the fostering of authentic conjugal love." (Humanae Vitae, para. 24) These words compelled Dr. Hilgers to conduct research on reproductive health care solutions, which led to the development of the Creighton Model FertilityCare System (CrMS) and NaProTechnology and later led to the establishment of the Pope Paul VI Institute. His wife Susan Hilgers was quoted as saying "Suffering is part of saying 'yes' to the Lord… we were ignored and ostracized by our community, other doctors and even priests. But our work has been as much of a gift to us as we have hoped it would be to others." I personally was a recipient of this gift, having attended an off-campus training program for FertilityCare Practitioners 15 years ago, I am now part of team that is creating a center where women and couples can receive authentic pro- life health care. Dr. Hilgers research has made it possible for me to work in the area of women's health without compromising my ethics. I recently became a nurse practitioner and attended the Pope Paul VI Institute medical consultant course in Omaha. I love teaching women the CrMS and walking couples though their journey of infertility. Thomas and Susan have truly made it possible for us to maintain a culture of life in women's health and for that I will be forever grateful.
Dr. Thomas & Susan Hilgers, Ann Prebil, and Diane Daly
Submitted by Theresa Schortgen
One human act can impact another human act that reverberates the world beyond measure. This truism is why I am submitting influential HV heroes in my life. I never tire of Dr Hilgers reflecting on that poignant moment in time when he read Humane Vitae (HV). That single moment in time positively changed the world forever. Like HV's taking the lead in turbulent times, Dr Hilgers took the lead as a person of science recognizing that women's healthcare choices needed a new direction. He and his wife, Sue, Ann Prebil, and Diane Daly began the uncharted territory of research. Those efforts resulted in the wonderful world of the Creighton Model FertilityCare (charting) System and Natural Procreative TECHNOLOGY. The inspiration of Pope Paul VI's Humanae Vitae led to the founding of the Pope Paul VI Institute. Today it exists as the only study of human reproduction for women's healthcare in the world. I am thankful to be a part of this professional, allied healthcare team that promotes equitable healthcare for women and couples. Charting the Creighton Model System elevates the dignity of the human person as we continue to build the culture of life.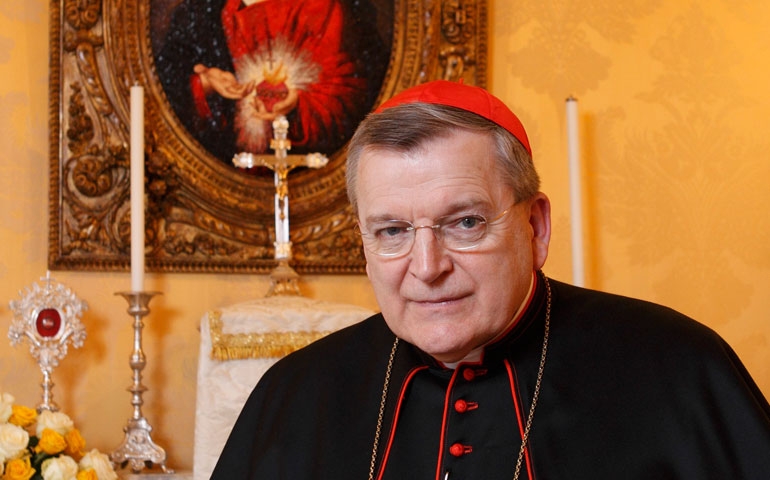 Cardinal Raymond Leo Burke
Submitted by Alice Heinzen
Cardinal Burke was raised in the rural farmlands of the Diocese of LaCrosse, WI. In 1994, he was named the 9th bishop for the diocese.  Shortly after his installation, Bishop named my husband and I as the NFP coordinators for the diocese; a bold move in a time when many dioceses were dismantling their marriage and family life offices. He demonstrated his unwavering commitment to Humanae Vitae with continued spiritual and financial support that allowed the diocese to develop and maintain lively and strong NFP resources and education. Our diocese can thank the Cardinal for establishing our diocesan NFP program and numerous ministries that focus on the beauty and goodness of chastity.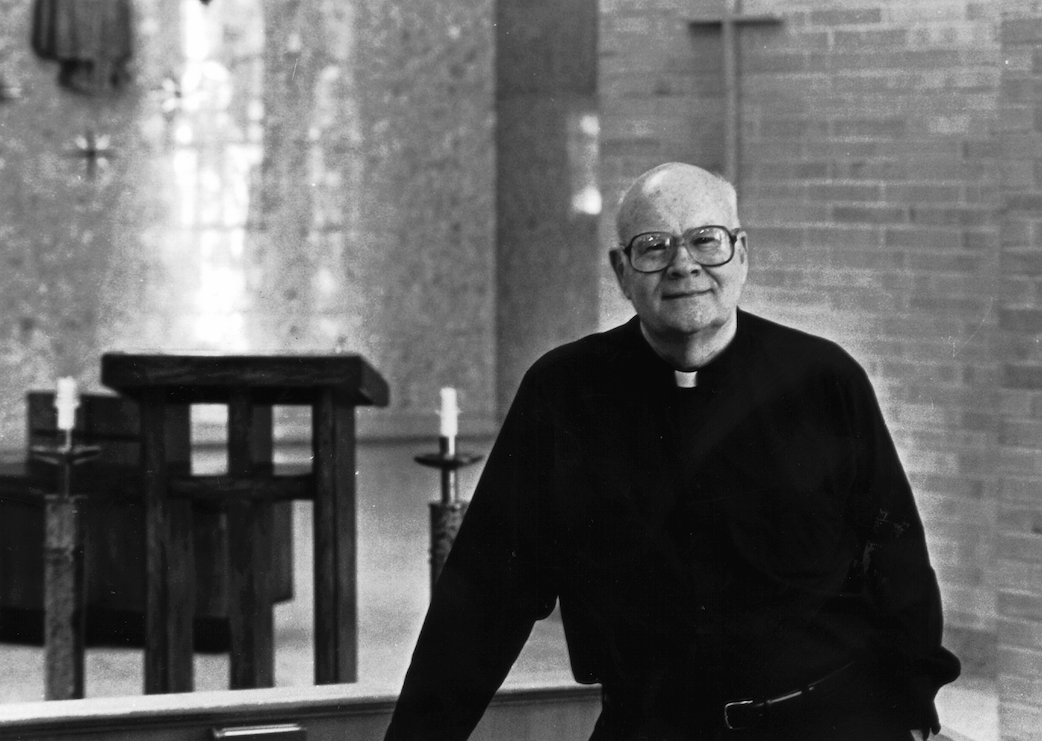 Rev. Daniel McCaffrey
Submitted by Dorothy Dugandzic
I became involved in promoting his NFP weekend parish missions and over the last 18 yrs I have worked with him, I have seen his strong and steady devotion to the promotion of Humanae Vitae that I have come to fully embrace this mission of promoting Humanae Vitae in parishes and have become the East Coast Consultant for Fr. McCaffrey's NFP Outreach organization. He has helped infuse my life with a love for the promotion of Humanae Vitae!!!
Ginny Schuberg
Submitted by Gary Schuberg
My Mom calmly reasoned with me over Thanksgiving turkey when I'd come home from a "Catholic" college armed with the latest HV dissenting arguments from my uber-cool,goatee-enhanced philosophy professor. As importantly, she walked the walk, gracing my life with five incredible brothers and then helping found and run the first pro-life pregnancy counseling center in our area, inspiring me in those years to volunteer in pro-life and then be open to life, years later, in my marriage.
Thank you, Mom! You're my HV hero!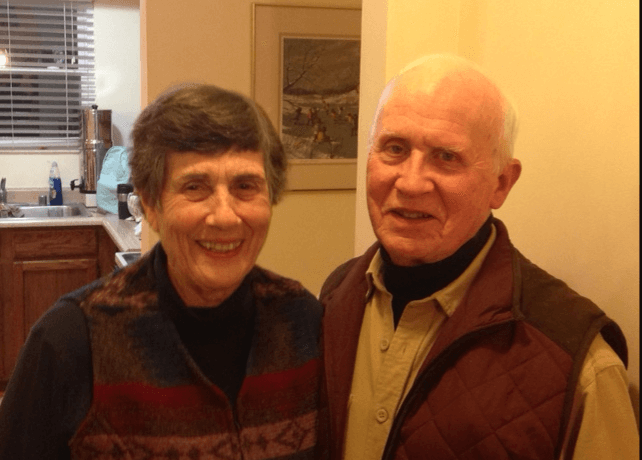 John and Sheila Kippley
Submitted by Martha and Bill Sears
John and Sheila Kippley, Founders of Couple to Couple League and later Natural Family Planning, International (NFPandmore.org), and staunch defenders of Humanae Vitae. Mr. Kippley is a moral theologian who stood strongly with Pope Blessed Paul VI when so many theologians and clergy were critical and dissenting. Sheila is a La Leche League leader whose knowledge and research into the benefits of breastfeeding according to God's design developed the teaching of how what she termed Ecological Breastfeeding as a way to naturally space the birth of babies. John and Sheila gave me encouragement when my husband and I returned to the practice of our Catholic faith ten years ago, to help us understand what had taken place in the Church and with Humanae Vitae since we left the practice of our faith in the early 70s. We were happy to share with them that we had taken a Couple to Couple class at a local Catholic parish about 30 years ago when we were discerning the size of our family. At that time we had six children, the last 4 having been spaced by Eco Breastfeeding. Sadly, we had used hormonal contraception and also used an IUD for awhile in those early years away from Mother Church, experiencing an early miscarriage with the IUD (our MD had reassured us that could not happen, and we were naïve enough to buy into that). Anyway, we finally came to understand God's call on our lives to save our marriage and have more children. We have been blessed with eight – I am an RN and my husband is a pediatrician, so for us that was our vocation. I am so grateful for the teaching our Church has received from John Kippley, the concept of the marriage covenant, and from Sheila the concept of Ecological Breastfeeding and the research she has compiled over the decades to keep track of what science has to say about breastfeeding and women's and children's health. In our recently revised book, THE BREASTFEEDING BOOK, due out later in 2018, we have made changes to reflect the teaching of Humanae Vitae from a strictly secular angle and to enlighten women as to the dangers of hormonal contraception.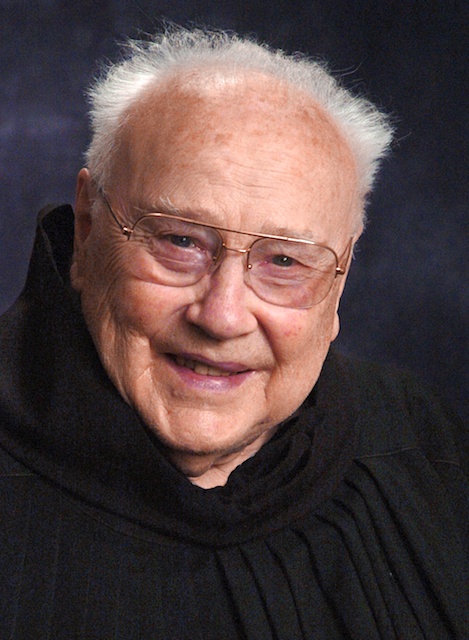 Fr. Paul Marx
Submitted by Patty Conway
Founder of Human Life International
Fr. Paul Marx
Submitted by Gary Schuberg
The first serious Catholic conferences I attended, some thirty years ago, were put on by Human Life International, founded by Fr. Marx. These conferences re-calibrated my understanding of what it meant to be pro-life. He always emphasized that the effort to save moms and their children from the horror of abortion was for nought if we did not also fight against it's root cause: a misunderstanding of God's design for love. That modern confusion, he saw, was most particularly exemplified by the proliferation and acceptance of contraception.
Fr. Marx was in those days the most active and effective promoter of the teachings contained in Humanae Vitae. He is a preeminent HV hero and champion of the unborn and their moms.
Sr. Hanna Klaus, M.D., F.A.C.O.G.
Submitted by Mary Therese Egizio, RN
Dr Klaus walked into my life when she trained the teachers of the Joliet Diocese in Illinois in the fall of 1975. 16 women who had been collected by Bishop Romeo Blanchette (RIP) and my other Hero. He put them under my direction. All of us were strangers to each other. Dr Klaus and a team from AWARE in St Louis instructed us in the best possible ways to teach the Billings Ovulation Method. Along the way we became not just instructors of NFP but a Family of Families which grew into the Illinois Natural Family Planning Association. Dr Hanna recalled that as she left Joliet on the train the 1st time she "felt the Holy Spirit working strongly among us".. my reply was "He had too as we had no idea what we were doing." As Dr Klaus sensed the real need to teach the young women she began the Teen Star Program which we tried to implement although our area was a very tough place to begin these programs she never gave up on us but continued (s) to work in the Vineyard to help the women young to old. She showed us the way in such a way that we continued no matter the obstacles. I believe Dr Hanna is not just my Hero but is a Hero to so many around the World that we could make our own country. NFP was my calling and my life all due to Dr Klaus and so many of the others noted here. But I would be remiss if I did not mention Dr Hanna's side kick and comforter in chief .. Sr Ursala Fagan and her friend and stalwart supporter Dr Joan Gobel who was the 1st one to call us Pioneers.
Archbishop Salvatore Cordileone
Submitted by Lynn Keenan, MD
I have had the great privilege to serve on the CANFP board with Archbishop Cordileone. He has been a continual source of inspiration, encouragement and guidance in promoting the beautiful truths of Humanae Vitae. He has challenged us to reach out with this message in new ways to reach as many hearts as possible. He has ensured his priests, deacons and seminarians have all had additional, focused training with workshops provided by CANFP. Reading the last section of Humanae Vitae, dedicated to Bishops, it is clear he has answered the call "For We invite all of you, We implore you, to give a lead to your priests who assist you in the sacred ministry, and to the faithful of your dioceses, and to devote yourselves with all zeal and without delay to safeguarding the holiness of marriage, in order to guide married life to its full human and Christian perfection. Consider this mission as one of your most urgent responsibilities at the present time. As you well know, it calls for concerted pastoral action in every field of human diligence, economic, cultural and social. If simultaneous progress is made in these various fields, then the intimate life of parents and children in the family will be rendered not only more tolerable, but easier and more joyful. And life together in human society will be enriched with fraternal charity and made more stable with true peace when God's design which He conceived for the world is faithfully followed."
Well done Archbishop – and thank you for all of your inspiration!
Margaret Howard
Submitted by Lynn Keenan, MD
Margaret is a beautiful, joyful role model of someone who has dedicated their lives to promoting the truths of Humanae Vitae. She has answered Christ's call to sell what she has and live for Him – no longer actually having a home, but travels constantly from one class to the next world wide to teach practitioners in the Creighton Model with love and enthusiasm. She seems to travel on eagle's wings, keeping very tiring hours, yet never letting anything but joy and passion to share this message show.
The number of women and couples who have been touched with this message through the teaching of her students must be in the thousands.
Margaret has truly fulfilled the call of Pope Paul VI to health professionals "they should regard it as an essential part of their skill to make themselves fully proficient in this difficult field of medical knowledge. For then, when married couples ask for their advice, they may be in a position to give them right counsel and to point them in the proper direction. Married couples have a right to expect this much from them." She has served her students and couples well!
Sister Isabel and the Daughters of Charity
Submitted by Dr. Suzanne Regul, retired ObGyn, FCP & NFPMC
The Daughters of Charity under Sister Isabel's leadership in 1976 created a most caring and wonderful place for women of any race, culture or income to have the finest obstetrical and gynecologic care, which they named,"The Center for Life". It also included pediatric care and a Natural Family Planning Center. The sisters financially and morally supported our staff to attend the Creighton Ovulation Method Classes for Practitioners and my becoming both a Practitioner and Medical Consultant. The practitioners at Center for Life included Therese Maes, Ken & Sue Watkins, Anita Lucketti and Delores Moreno. NFP Classes were provided in the Creighton Ovulation Method (now known as the Fertility Care method) both in English and Spanish. Although The Center for Life had to be closed in 1999, the Daughters of Charity continued to support the NFP practitioners in their office building adjoining the hospital so classes could continue. Currently the Diocese of San Jose has taken over the support of the Fertility Care staff and classes have been transferred to the San Jose Diocesan Office as the Daughters of Charity had to transfer ownership of their health system for financial reasons to the Verity Health System.
Sonia and Erick Carrero
Submitted by Suzanne and Paul Macdonald
We started teaching NFP in Orange County, in Southern California, but after only a few classes moved to a small town in the vineyards of Northern California. It quickly became apparent that the English speakers of the parish were uninterested in NFP and all of the weddings were in Spanish. We did not feel confident teaching in Spanish, but when duty calls… call Erick Carrero, CCL's creator of Spanish course materials. Erick was so patient with our fears and always calm on the phone. He slowly but surely convinced us we could do it, and when the first course was too difficult for our uneducated learners, he gave us his completely simplified course, "Curso Basico." Teaching that was wonderful!! Erick had come up with so many ways to make learning easier, including a story that helped couples learn the temperature rules, and a hands-on session where mucus was compared to various household liquids. Many of his innovations were eventually put into the English course as well. Thousands of couples owe their ease of using NFP to Erick's creativity and confidence. Erick's wife Sonia wrote the most beautiful articles on motherhood for CCL's Spanish magazine, and we want to thank her for using her God-given talents to support this important vocation. Erick and Sonia have been shining lights to us as they have been faithful to their vows "in sickness and in health" since an aneurysm left Sonia with severe brain damage. When I ask Erick how he does it, he always says, "God knows what we need." Erick and Sonia, may God richly bless you with many moments of knowing deep in your hearts how close is your personal union with each member of the Trinity. Thank you for your perseverance and faithfulness in all things.
Dominic & Mary Ellen Peloso
Submitted by Finola Glassmoyer
This beautiful couple work in marriage preparation for engaged couples in my parish, Church of the Nativity in Menlo Park. Once a month I teach a class – Introduction to NFP. Deacon Dominick and his wife give a beautiful 20 minute talk to the couples on the teachings of the Church and why it is so important to follow the Church's teaching on Natural Family Planning. Deacon Dominick and his wife don't hold anything back and deliver the truth in a very compassionate manner to the young couples.
They are heroes – true followers of HV. God bless them!
Msgr. Charles B. Fortier
Submitted by Maria Elena Burgos
Father Carlos, as he wanted us to call him, was an unwavering advocate for Natural Family Planning, specially among the Hispanic community.
He was born in Quebec, Canada, and spent his priestly life in Louisiana, Guatemala, India and since 1980, in the Archdiocese of Los Angeles as Associate Family Life Director. He established the Marriage Encounter in 1975. He dedicated his life to the family, to those preparing for marriage, as well as those in troubled marriages through the Retrouvaille Movement. Msgr. Fortier was secure in his support for natural family planning, promoting its benefits to marriage and the family. He was responsible for teacher training and support within the Hispanic Community.
We were very lucky to have known and learned from him in our first eight years of teaching the Ovulation Method in Los Angeles.
After his return to the House of the Father in January 5, 1999 we established, together with many other teaching couples, a Spanish NFP Institute in his honor with the name of "Monignior Charles B. Fortier Institute for the Families".
Padre Carlos touched many lives and we consider him a Hero of HV because he truly lived and transmitted its message for the couples and families.
Fr. Arnold Beezer, S.J.
Submitted by Joan Noyes
Father Arnold Beezer S.J., a former Chemistry teacher and man of science, influenced me toward a love for the teachings of Humanae Vitae and toward further exploration of the beauty of Natural Family Planning when I was a 23 year old Jesuit Volunteer ministering to migrant workers in Oregon. His courage in standing up for the teachings of the church in 1974, when so many Catholic clergy were in open dissent against them, inspired me for the rest of my life. I thank Father Beezer and give him credit for my big happy family, my robust good health, and my 20 year career teaching the Ovulation Method of Natural Family Planning. Thanks Father Arnie!