HV 50 Attendees Share Their Experience….
All presentations were so interesting. The day went by too quickly
A couple talks were practically worth the total price of admission!!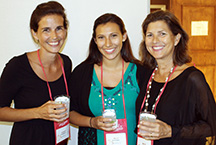 I have experienced a new sense of hope for our church and culture.
Excellent speakers and great variety. Informative and engaging.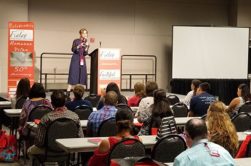 Amazing talks! Patricia Sandoval's testimony was very powerful.
A true celebration of HV50!!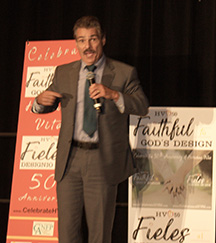 Everything was wonderfully uplifting
Thank you all for the great work; It was a revival.
Great set of sessions, I felt like all options were great for speakers, I look forward to listening to the ones I could not attend online

I have all the symptoms of endometriosis, so I was grateful to talk to Dr. Delgado after hearing him speak at the panel, as well as to hear Dr. Hilgers speak. I also briefly spoke with Dr. Janet Smith, and she gave me a copy of Contraception Why Not. I bought Unprotected and can't wait to watch it with my fiance and his mother (who made me watch Convinced).
It was AMAZING to see representatives of 4 different models of NFP on stage together encouraging each other. We're finally all on the same team!!! Worth the price of admission!
I appreciate the recording will become available very soon-it was difficult to choose among the many concurrent sessions because I would prefer to attend them all!

The video of the heroes was excellent. I loved that the crowd wanted to applaud and cheer the ones they knew!! I hope it is posted online…a lot of some bios were drowned out by the cheering 🙂 That video was such a good idea. I kept wanting it to go on and on, and highlight so many of the people in the room!
Everything was AMAZING. I loved it all! I could tell that the speakers all have a heart for this teaching-I can't think of anything that would make it better, honestly.
Thank you so much, Sheila, for the vision, dedication, self-sacrifice, and perseverance to make this the best conference ever of these 50 years. Thanks to all who helped organize and contribute to the conference. Thanks to the best speakers in the world, who dedicate themselves to communicating clearly and forcefully the beauty of God's plan for us. Thanks to all who attended and the mutual motivation provided, especially by those heroes dedicated to teaching NFP. Thanks be to God.
Many I would rate as a 10 star!!
It was a tremendous blessing having participated in this convention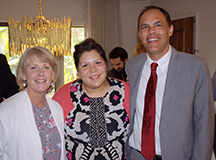 Loved screening the new movie, Unprotected and the panel discussion afterwards.
This was my first time hearing Christopher West's message = Mind Blown!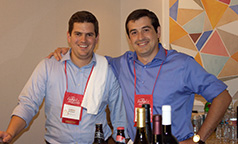 Eye opener and validating!!!!!
Good programming for Diocesan NFP work.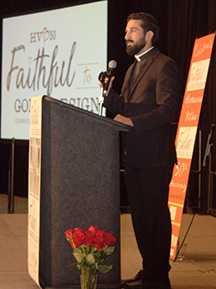 Excellent venue. Five out of five stars.
Phenomenal and very encouraging!
Clergy Share Their HV50 Clergy Day Experience…
It will be hard to top this.
Excellent presentations! This is something I will bring back to my parish.
Overall, quite well-done. You should be proud of the conference! The price seems a fraction of the value I got from it!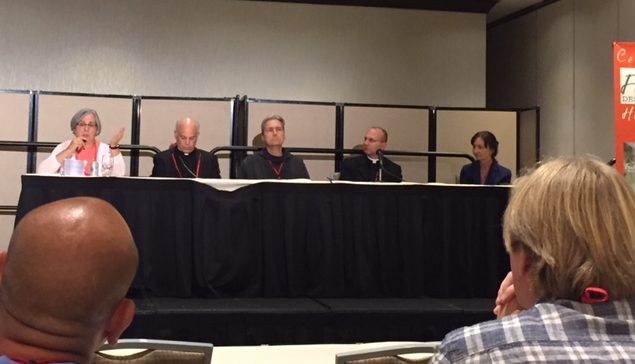 Very positive experience. All speakers clearly shared the ideas. I loved the sharing from the NFP couples. Real life experience is always very helpful.
It was great. Wonderful line up of speakers.
Very enlightening sessions.
Thank you for organizing this wonderful event.
Thanks CANFP – you hit it out of the park!
Clergy Share What They Will Do Differently as a Result of Attending the HV50 Clergy Day…
Deacon: Promote NFP in my Parish
Feel equipped to teach couples about HV
Deacon: Be more confident in sharing the wisdom of the Church.
Preach more frequently and with more conviction.
Continue on in ministry with renewed motivation, and some new ideas and verbalizations.
Oh. That's a challenge! I am so happy the talks will be online! I will share them with many people. I will listen to them again. I want to re-live so many of the moments of that action-packed weekend! And take in what I didn't have time to during the conference. And share with others the wonderful experience I had. The insights, the personalities, the networking, the exhibits, the momentum, the resources.
(Deacon, Following conference)  I included teachings of HV in my homilies and, with my wife, gave a 90-min. presentation to the teachers of our diocesan Catholic schools on HV/TOB and used the excitement of the conference to guide us in our presentation.
Try harder to work preaching on HV and chastity and Theology of the Body into my preaching.
Begin a new cycle of preaching on Humanae Vitae and working with theology of the body for the youth.
I will refer to National Week of NFP at spanish masses this weekend as I began even last Sunday before the Conference.
Deacon: Propose HV to the Pro-Life ministry. Work it into my homilies.
Deacon: Better prepared to preach on HV and do better marriage prep
Deacon: I'm an RCIA catechist and my approach will incorporate more HV facts and info.